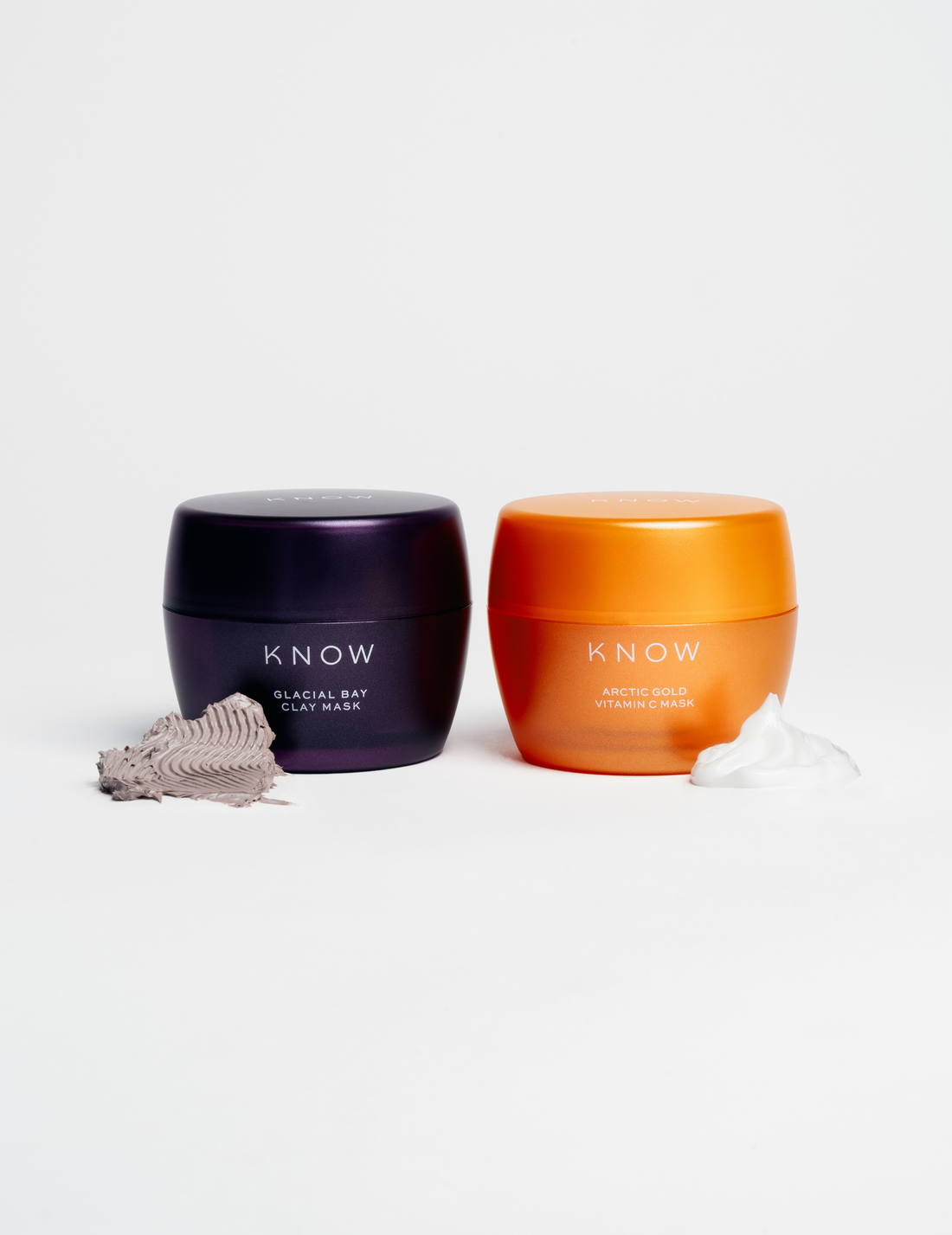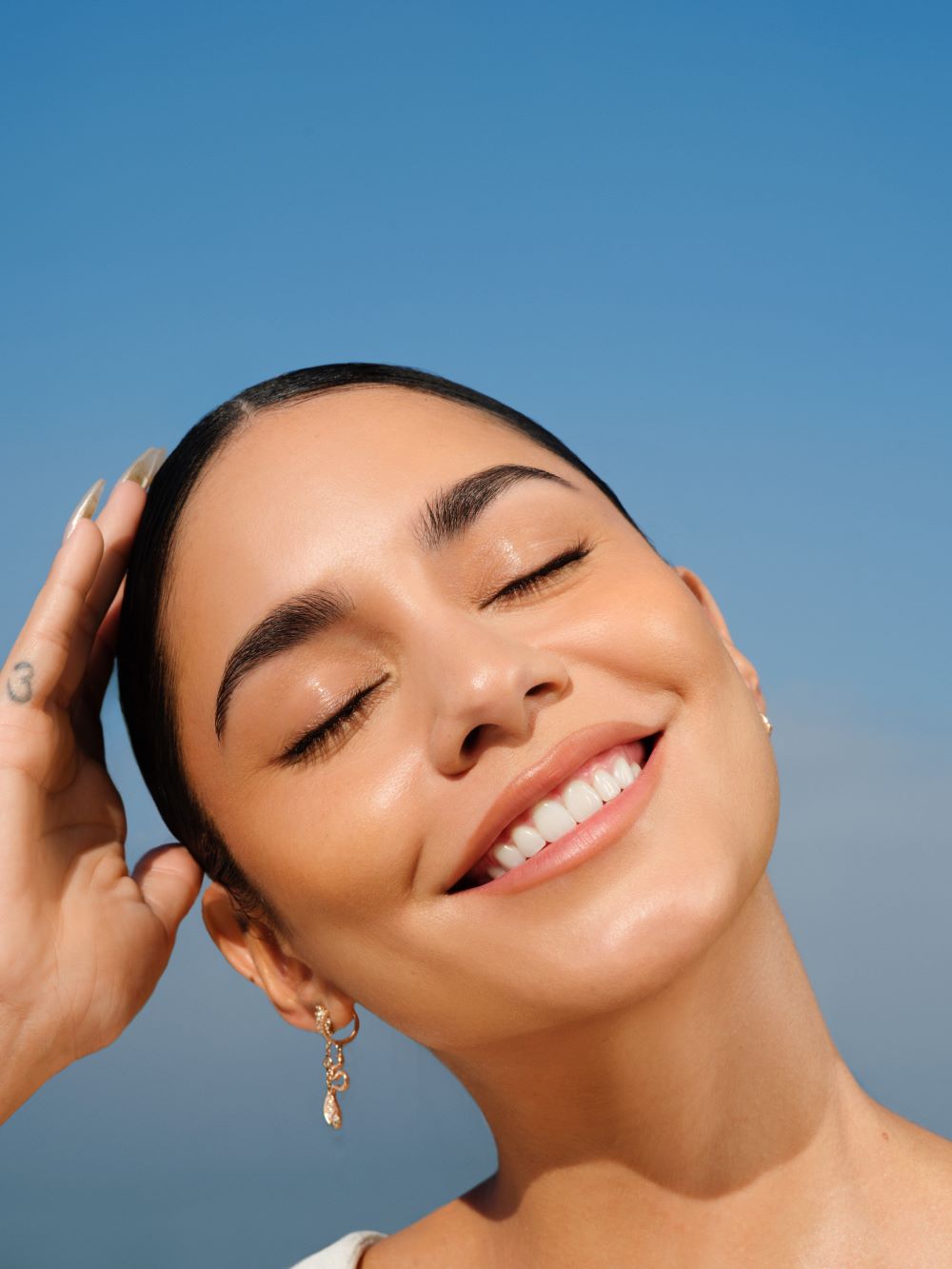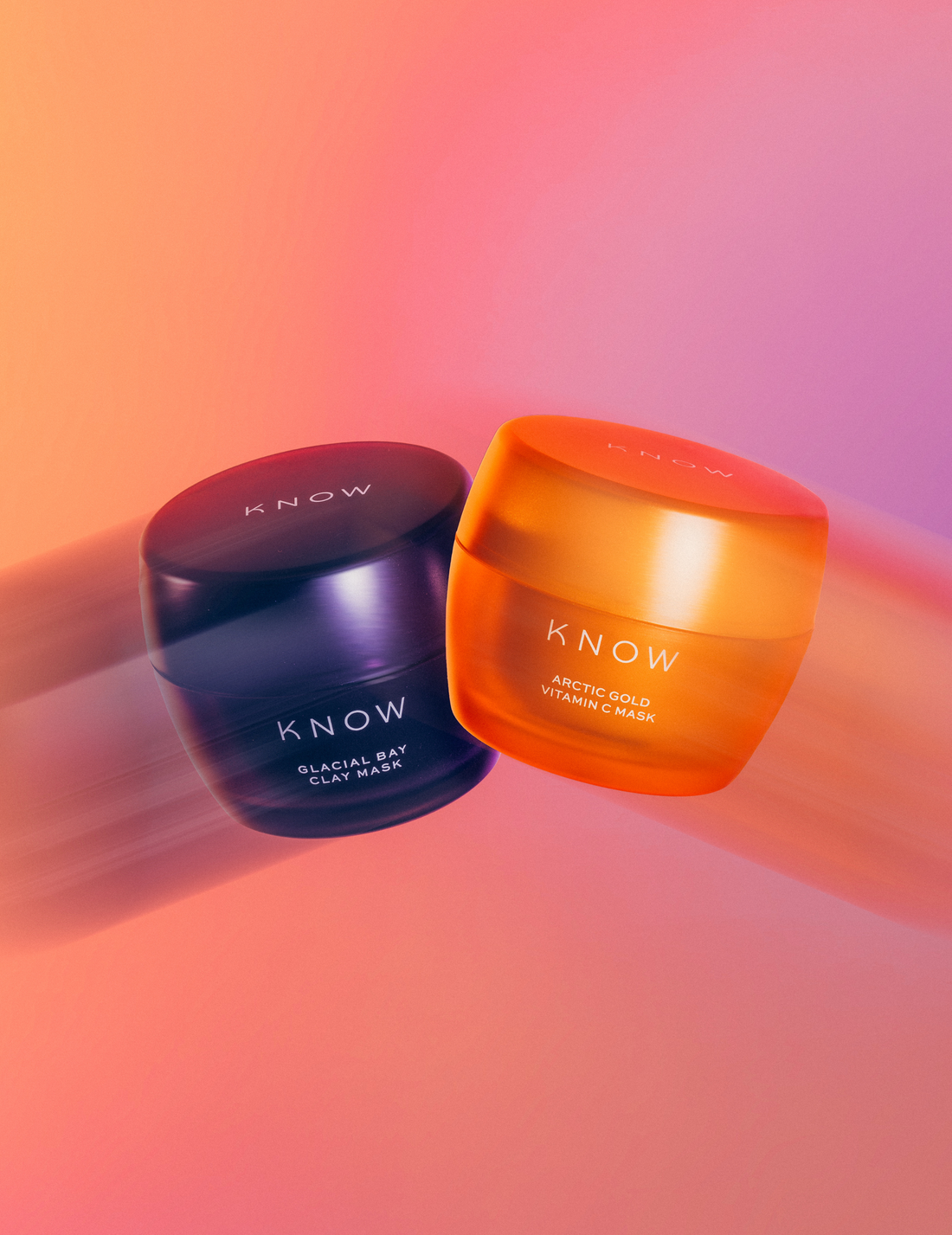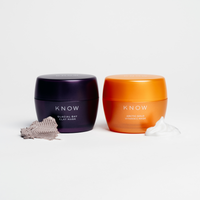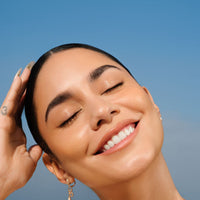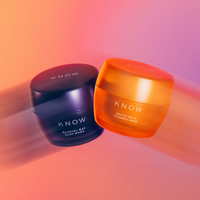 Tighten & Brighten Duo
1.7 FL OZ x 2
The ultimate duo to unlock skin that glows from within. 
The Glacial Bay Clay Mask draws out impurities, tightens pores, and restores your complexion to its radiant glow. Made with mineral- infused colloidal clay harvested from an active glacier in British Columbia, especially created for oily, acne-prone, and combination skin. 

The Arctic Gold Vitamin C Mask works deep in the dermis to reverse dark spots and free radical damage caused by aging and sun exposure. Coupled with it's collagen boosting capabilities, your skin will feel firmer and bouncier!



Canadian Colloidal Clay:

Harvested from an active glacier, this super clay detoxifies skin, and infuses it with minerals and hydration.

Lactic Acid:

Speeds up cell turnover and sheds dead skin cells, giving your skin an even texture and a luminous complexion.

Tetrahexyldecyl Ascorbate:

The stablest, most effective form of Vitamin C, effectively neutralizes free radicals, boosts collagen production, and firms skin.

Arctic Cloudberry:

A tundric berry with 4x more Vitamin C than an orange is called "Arctic Gold" in Scandinavia.